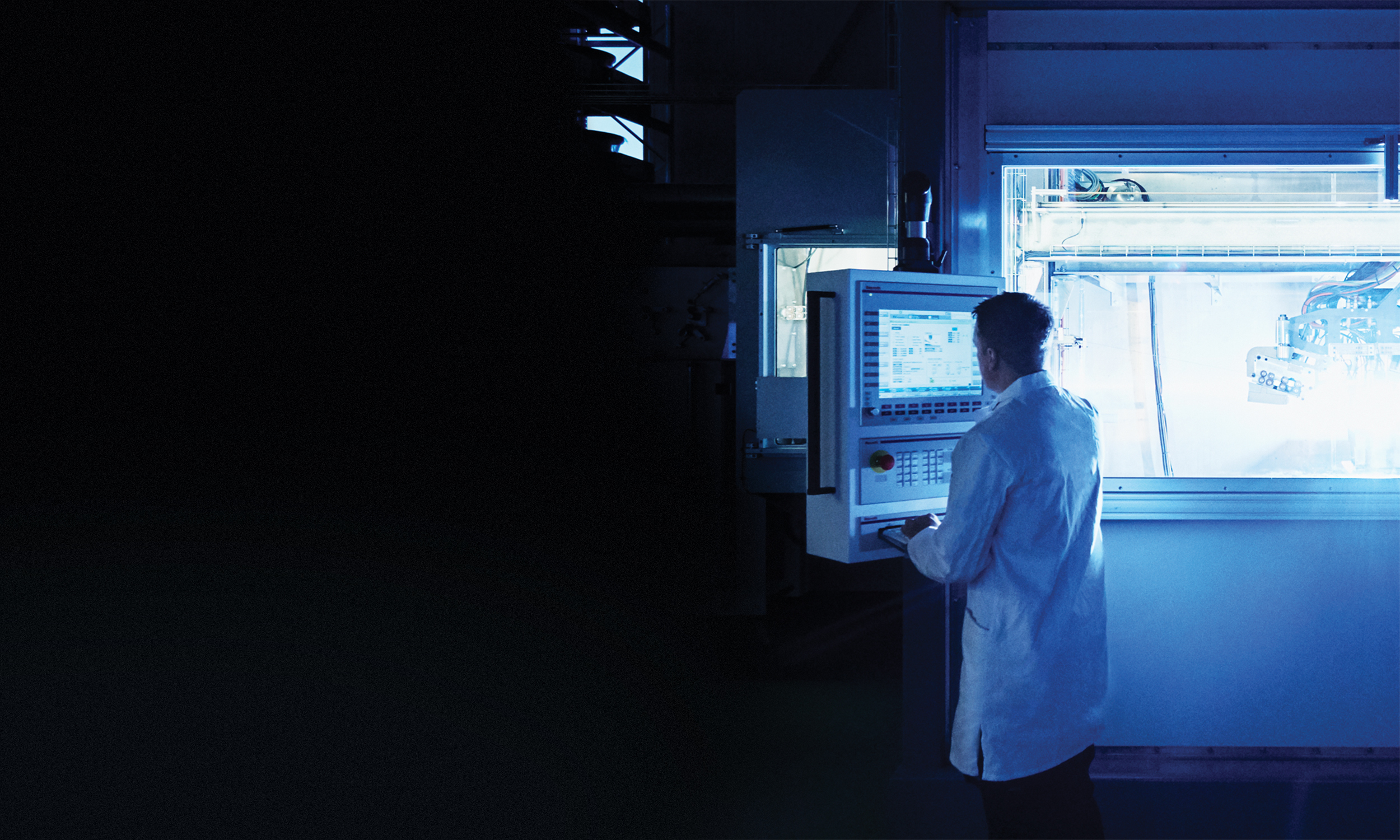 Advantages
Norsk Titanium Rapid Plasma Deposition™ process and parts provide numerous advantages across a wide breadth of commercial and industrial applications.
Commitment to Quality Assurance
From its earliest research, Norsk Titanium has been relentless in testing and analyzing both process and output to ensure the resulting titanium components meet client specifications and industry safety standards. Norsk Titanium's commitment to testing and quality assurance resulted in its being the first supplier of aerospace-grade, 3D-printed, structural titanium parts to a commercial aerospace OEM.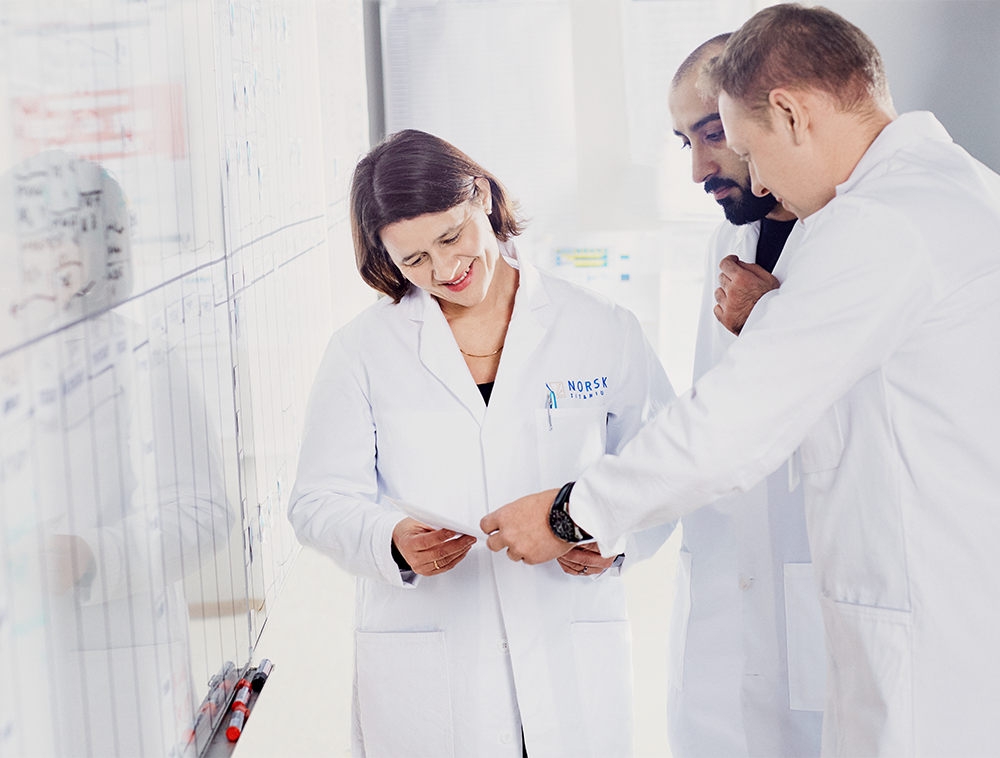 Design of Experiments
An extensive design of experiments project, in close cooperation with an aerospace OEM, has demonstrated the robustness of the RPD® process. All possible combinations of key process parameters (KPP) were tested in off-nominal conditions, validating that the Norsk Titanium process has significant margin to yield acceptable material quality.
Probability of Detection
Additional testing has been done on how to identify imperfections in the parts produced. Various defects were induced by printing material outside of the allowed KPPs. Our scientists then performed ultrasonic, X-ray, and CT testing to ensure any defects were detected.
Machine-to-Machine Compatibility
The Norsk Titanium process is capable of printing the same part on any machine anywhere in the world. Machine-to-machine correlation is part of the RPD® specification. All machines are capable of producing the same part every time, provided the same program is used.
Machine Configuration Management and Machine Specification
Norsk Titanium designs and builds its RPD® machines based on critical qualification and certification standards, ensuring a tightly-controlled configuration management process.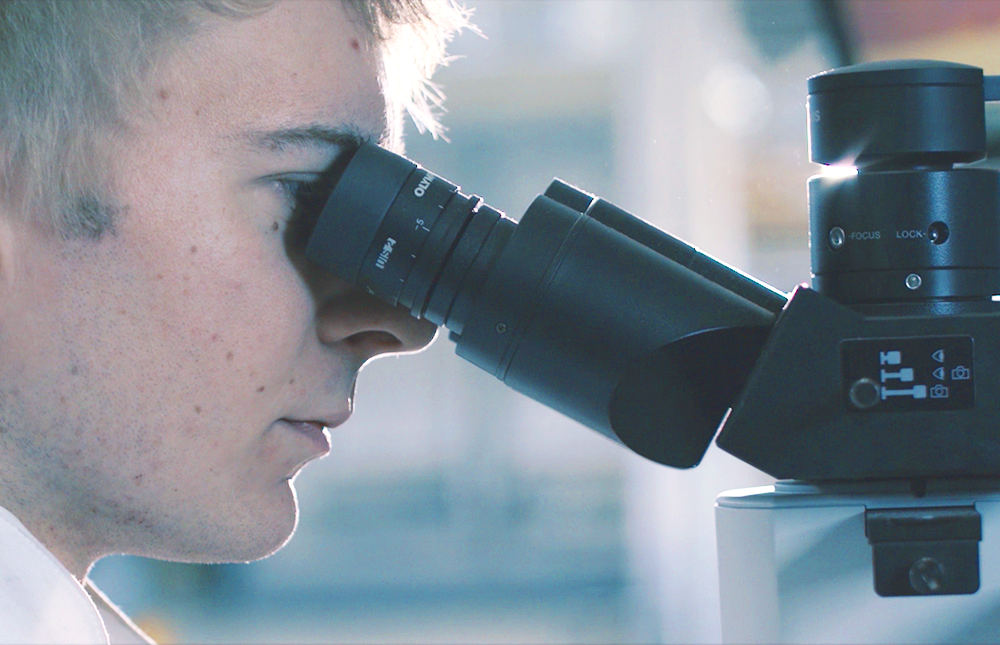 Qualifications and Certifications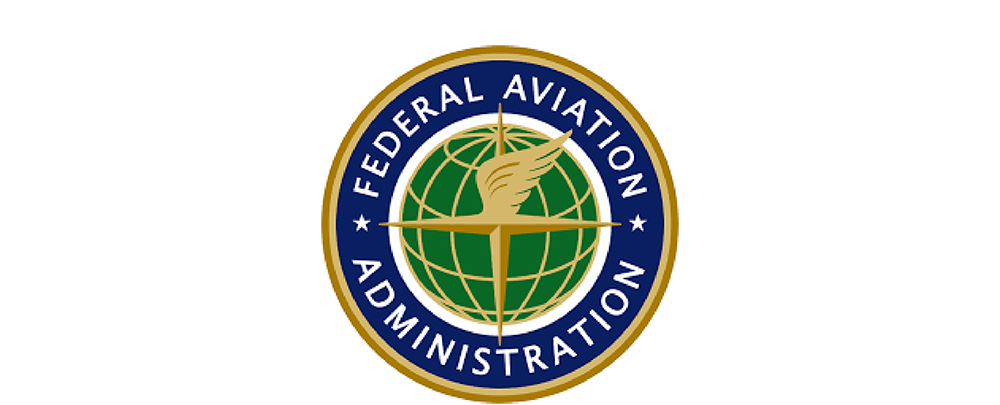 FAA-Approved
FAA conformity was conducted and approved for initial serial production of aerospace-grade parts for commercial aerospace.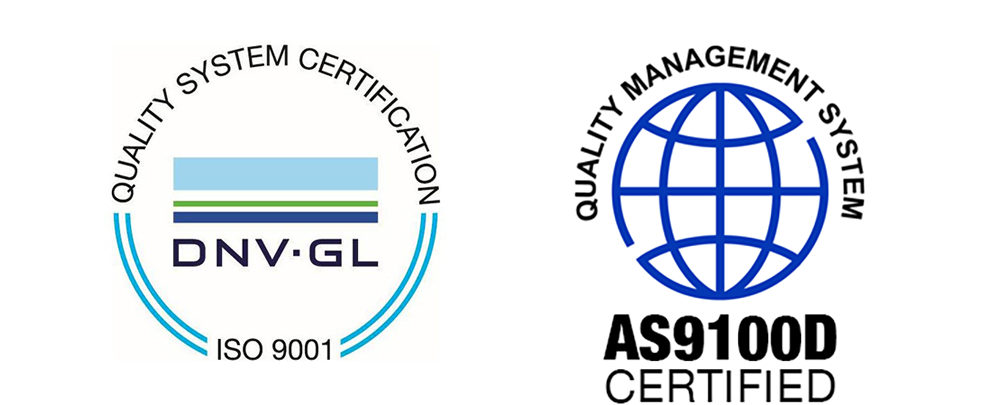 ISO 9001:2008 and AS9100D
ISO 9001:2008 was first achieved in 2009. AS9100 was first achieved in 2014, and Norsk Titanium also recently gained approval for AS9100D.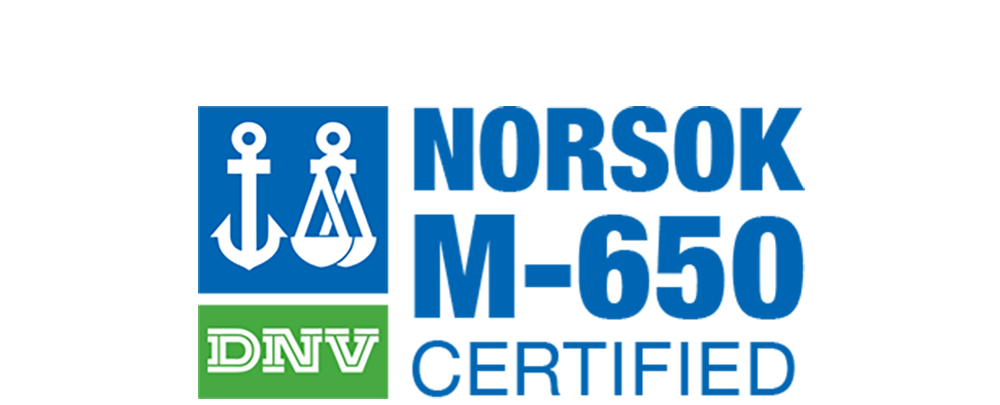 NORSOK M-650
NORSOK M-650 was achieved in 2011 for Oil & Gas standard titanium flange production.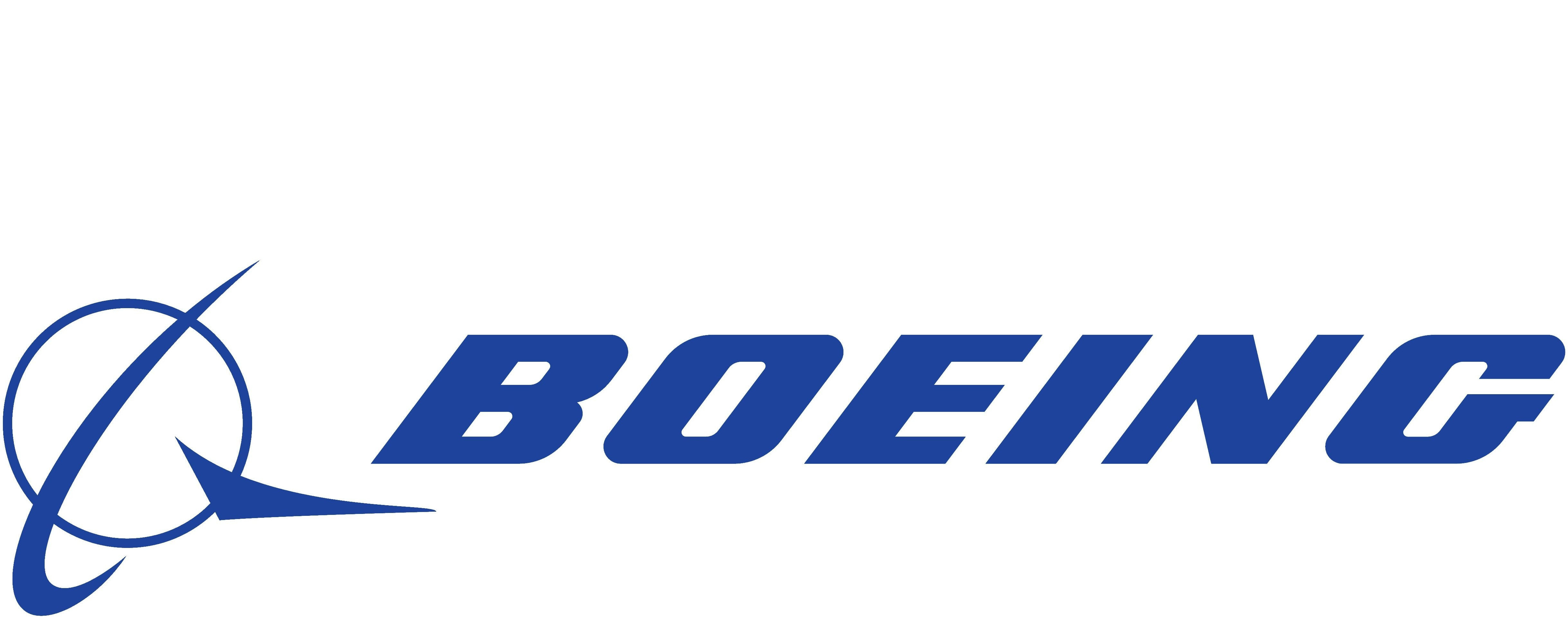 Boeing
Norsk Titanium was placed on Boeing's Quality Products List in March 2017.

Spirit AeroSystems
In December 2017, Norsk Titanium was added to Spirit AeroSystem's Approved Supplier List.
Capacity
RPD® offers customers greater capacity at a faster rate and with much less waste than traditional forging.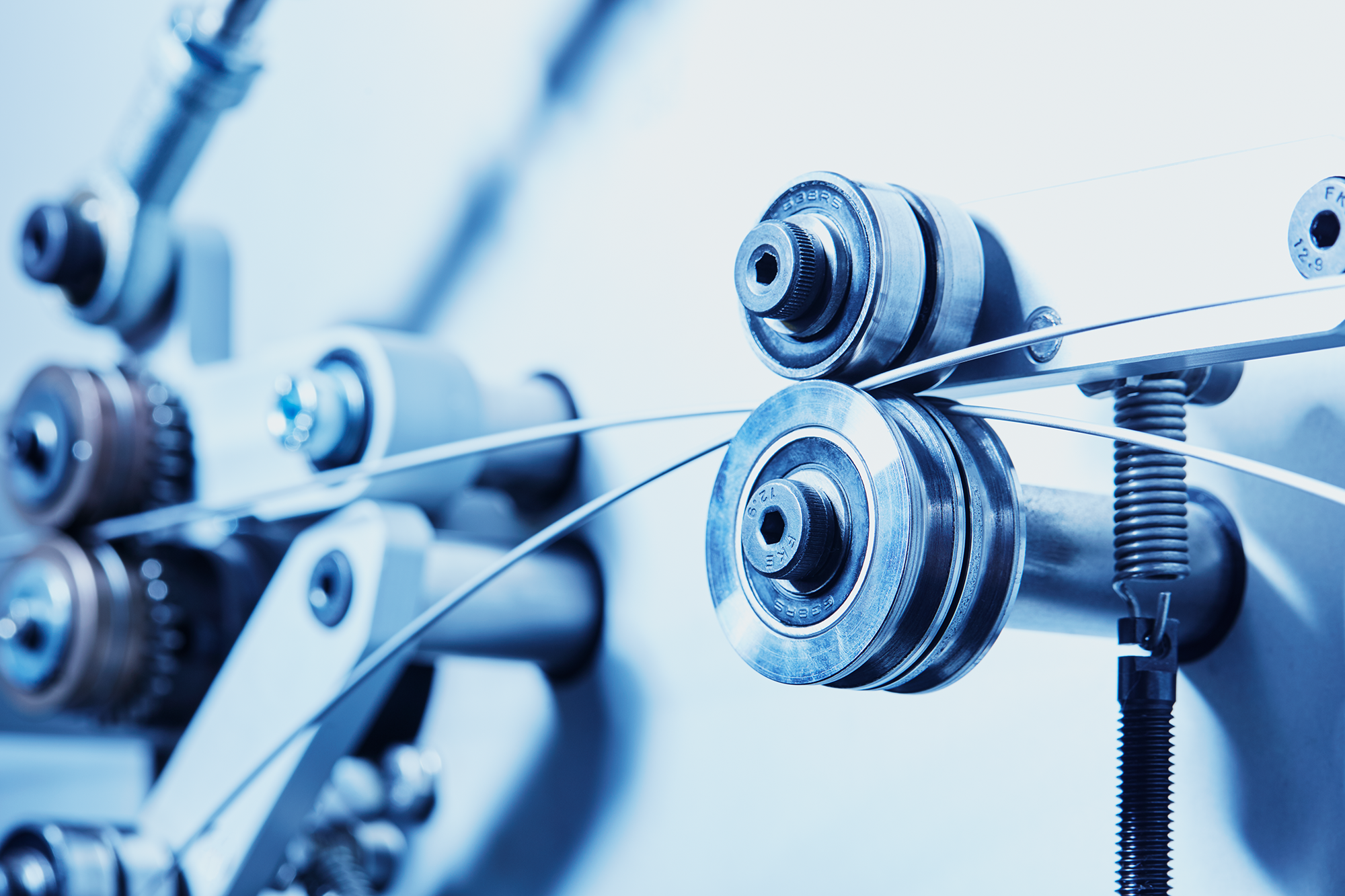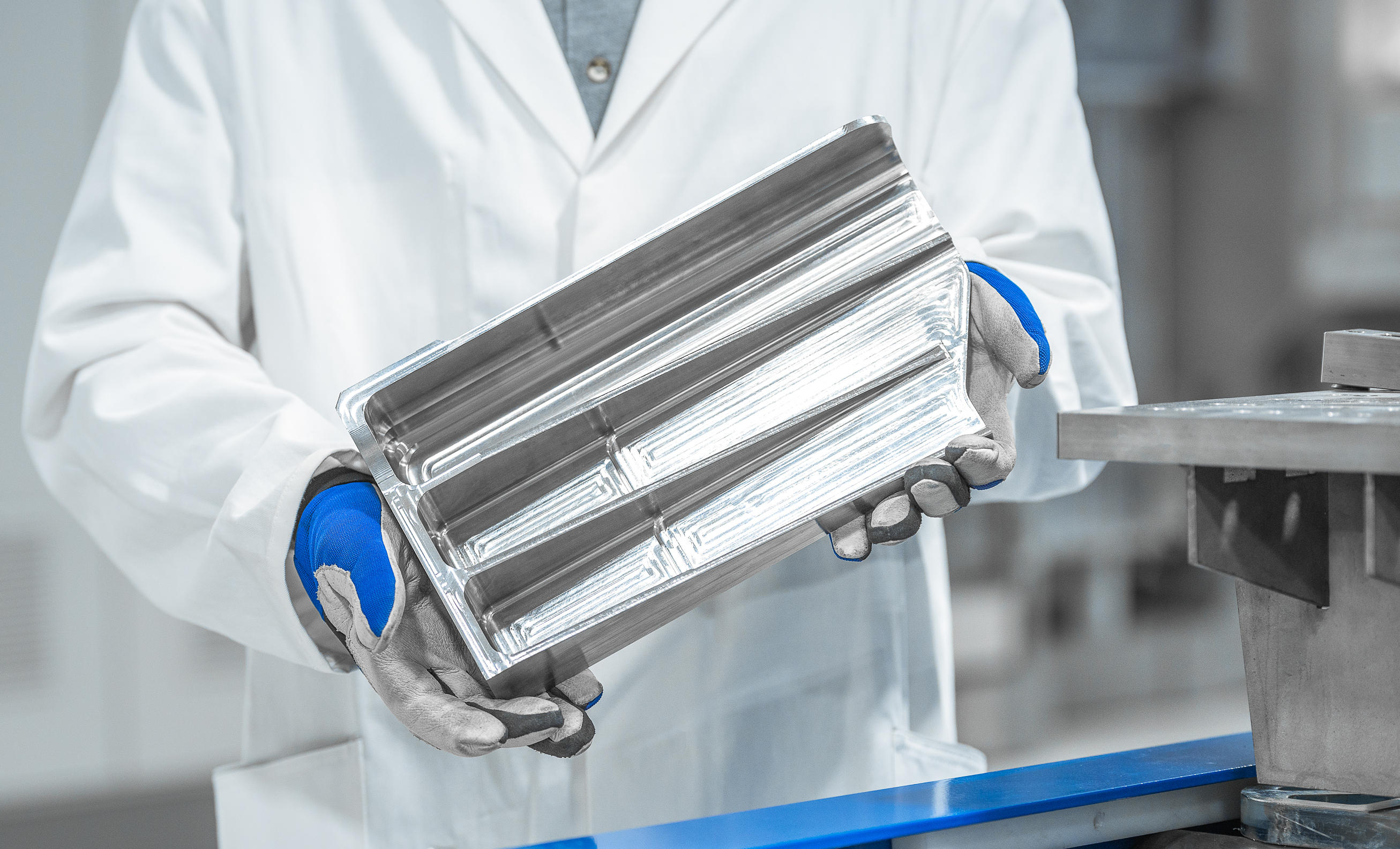 RPD® benefits include:

The ability to produce large structural parts weighing up to 100 pounds with current equipment. Larger parts will be eligible with new generation machines.
The ability to produce 50–100 times faster than powder-based additive manufacturing systems.
25%–75% less titanium needed compared with incumbent forging and metal processes.
RPD™ technology is applicable across industries, including aviation, space, transportation, oil and gas, and maritime.
Production Envelope
The current production envelope, with the company's state-of-the-art MERKE IV® machine, is 900mm x 600mm x 300mm. New generation machines will have larger production envelopes.
Production Capacity
Each MERKE IV® machine is estimated to produce 20 tons of titanium parts annually. Current installed production capacity includes three machines in Norway (Eggemoen) and nine machines in the US (Plattsburgh), totaling an estimated capacity across the two sites of 180 tons of titanium parts annually. In the near future, the US capacity will increase to 35 machines, totaling an estimated capacity of 570 tons of titanium parts annually.
Value Proposition
Norsk Titanium's value proposition is to deliver high-quality titanium aerospace-grade parts that reduce cost, lead time, and environmental footprint. Norsk Titanium can be a raw materials provider or a full-service parts provider.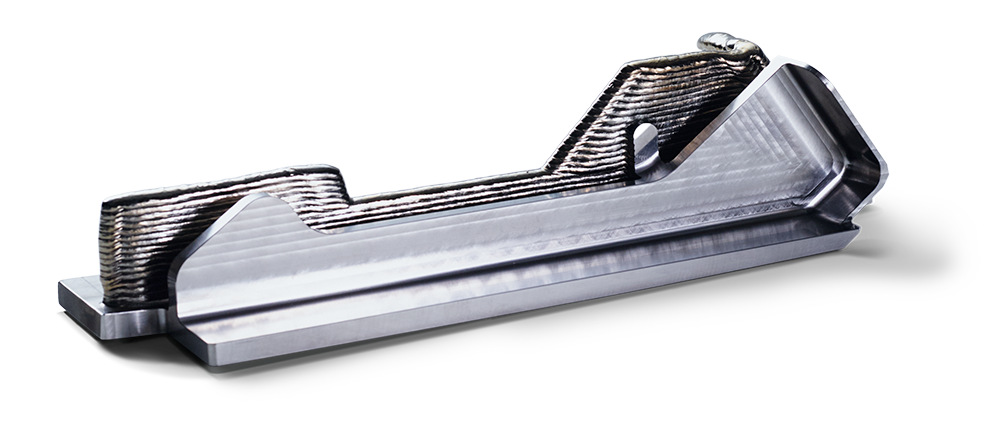 Full-Service Parts Provider of Finished Parts (Net Parts)
Norsk Titanium can offer finished parts, through OEM-approved supply chain partners.
Raw Material Supplier of RPD™ Parts (Forms)
Norsk Titanium can deliver RPD® parts for our customers or partners, who can then process the finished parts.
Supply Chain Management
Norsk Titanium has a world class supply chain management organization capable of meeting client needs.
Markets
Until recently, titanium has been regarded as ultra-high performance, but expensive and inefficient to process. Our RPD® technology strikes the perfect balance between performance and efficiency, opening new markets and applications to titanium performance.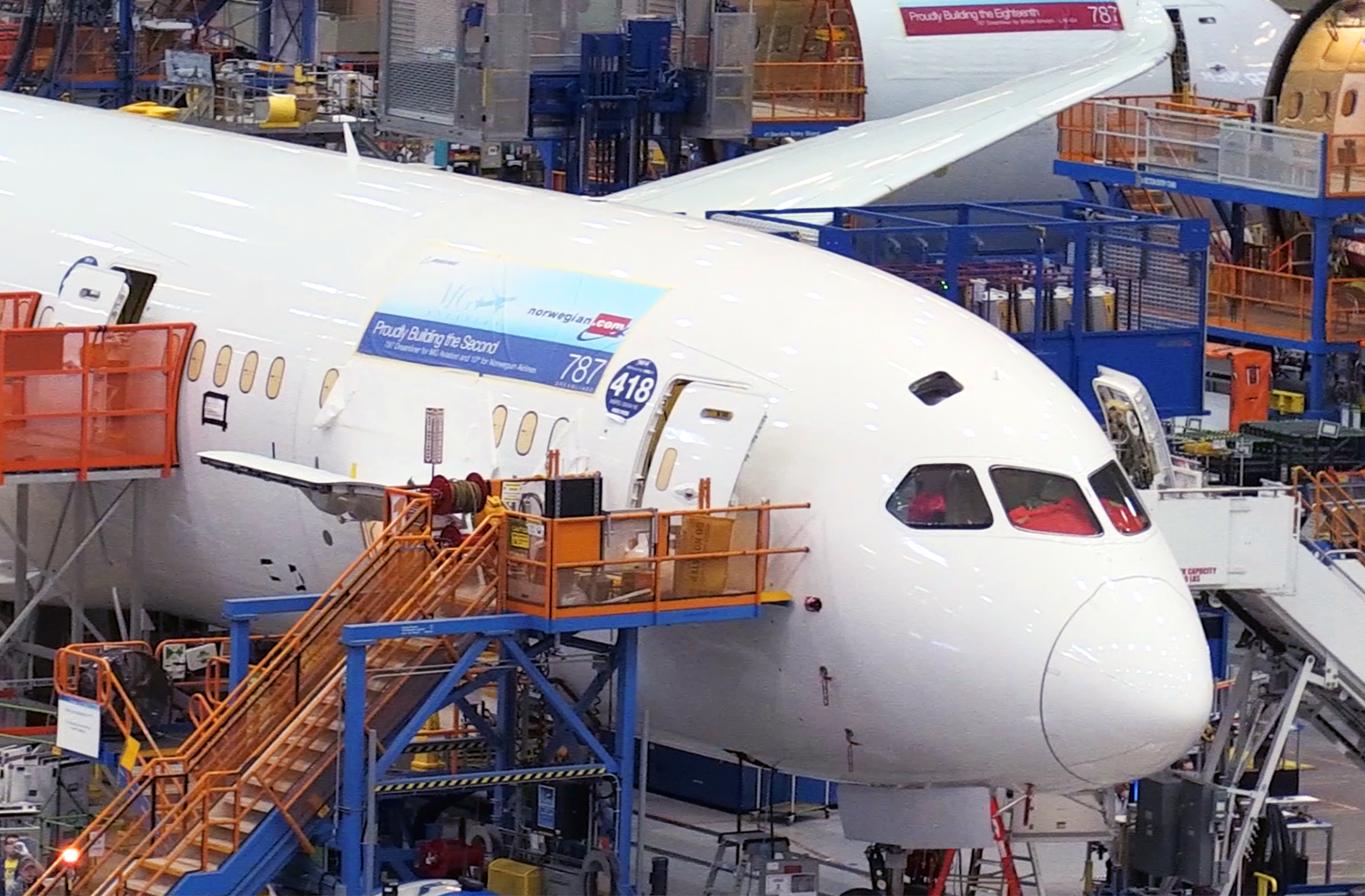 Commercial Aerospace Market
Modern commercial airliners make greater use of composite materials in their airframe and primary structure than previous designs. The result is an airframe comprising nearly half carbon fiber reinforced plastic and other composites. This type of construction has resulted in an increased use of titanium as well. Where structural loading indicates metal is a preferred material system but environmental considerations indicate aluminum is a poor choice, titanium is an excellent low-maintenance design solution. Titanium can withstand comparable loads better than aluminum, has minimal fatigue concerns, and is highly resistant to corrosion. In the Boeing 787, titanium use has been expanded to roughly 14% of the total airframe.
Source: Boeing Commercial Aircraft Photo credit: www.norwegian.com
Explore our other market applications: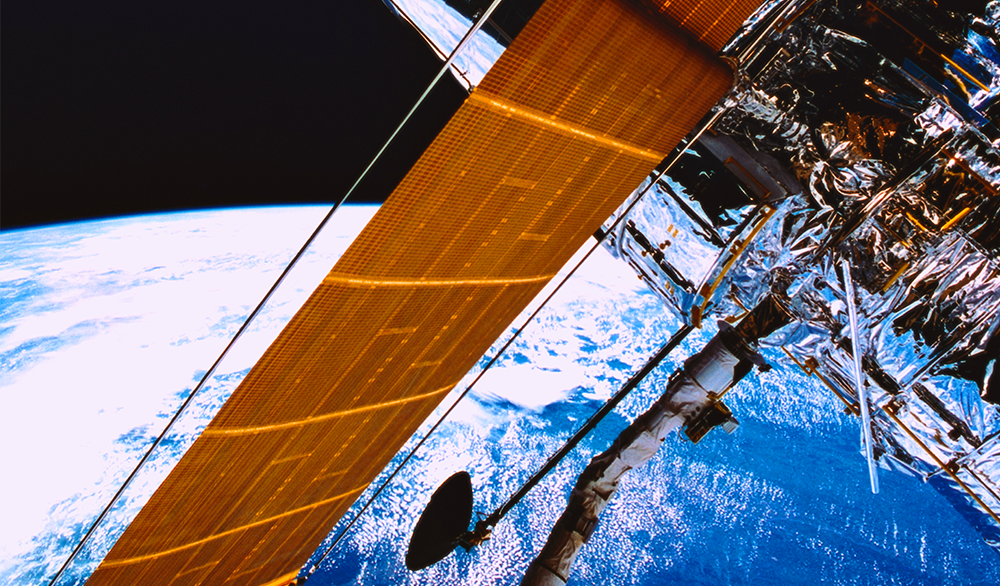 Defense & Space
At 30% titanium, Norsk Titanium projects each Lockheed Martin F-35 requires the purchase of 30,000 lbs of titanium, most of which leaves the factory as scrap. Similar to commercial applications, the compatible material properties of titanium and composites lend themselves to use in all modern military airframes. Increases in commercial satellite constellations over the next few decades offer opportunities for Norsk Titanium to apply RPD® technology to future designs.
Source: Rand Corporation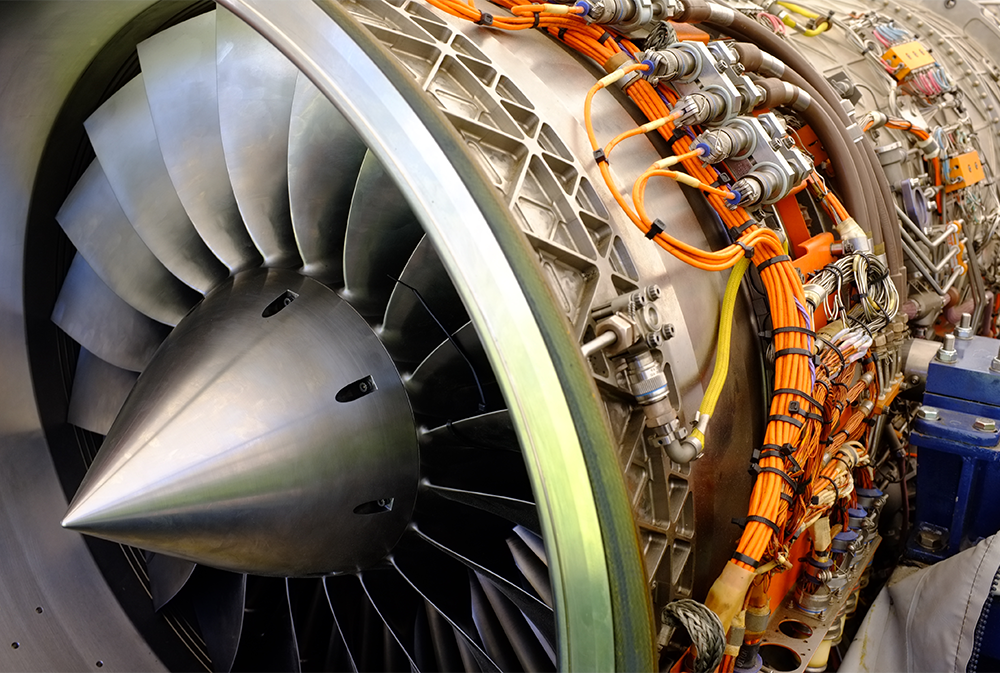 Engines
Lightweight, strong, corrosion-resistant, and thermally stable materials are critical to the design of turbine engines. Titanium plays a pivotal role in modern engine design. Its strength-to-weight ratio and resistance to extreme heat make it the ideal candidate for engine applications.
Commercial jet engine deliveries are forecast to climb to over 4,000 units by 2019. The demand drivers in aerospace engines are higher build rates, larger engines, larger global fleets, and emerging global economies. Titanium will continue to find a role in jet engine materials in fan blades, low pressure and high pressure compressor components.
Source: ITA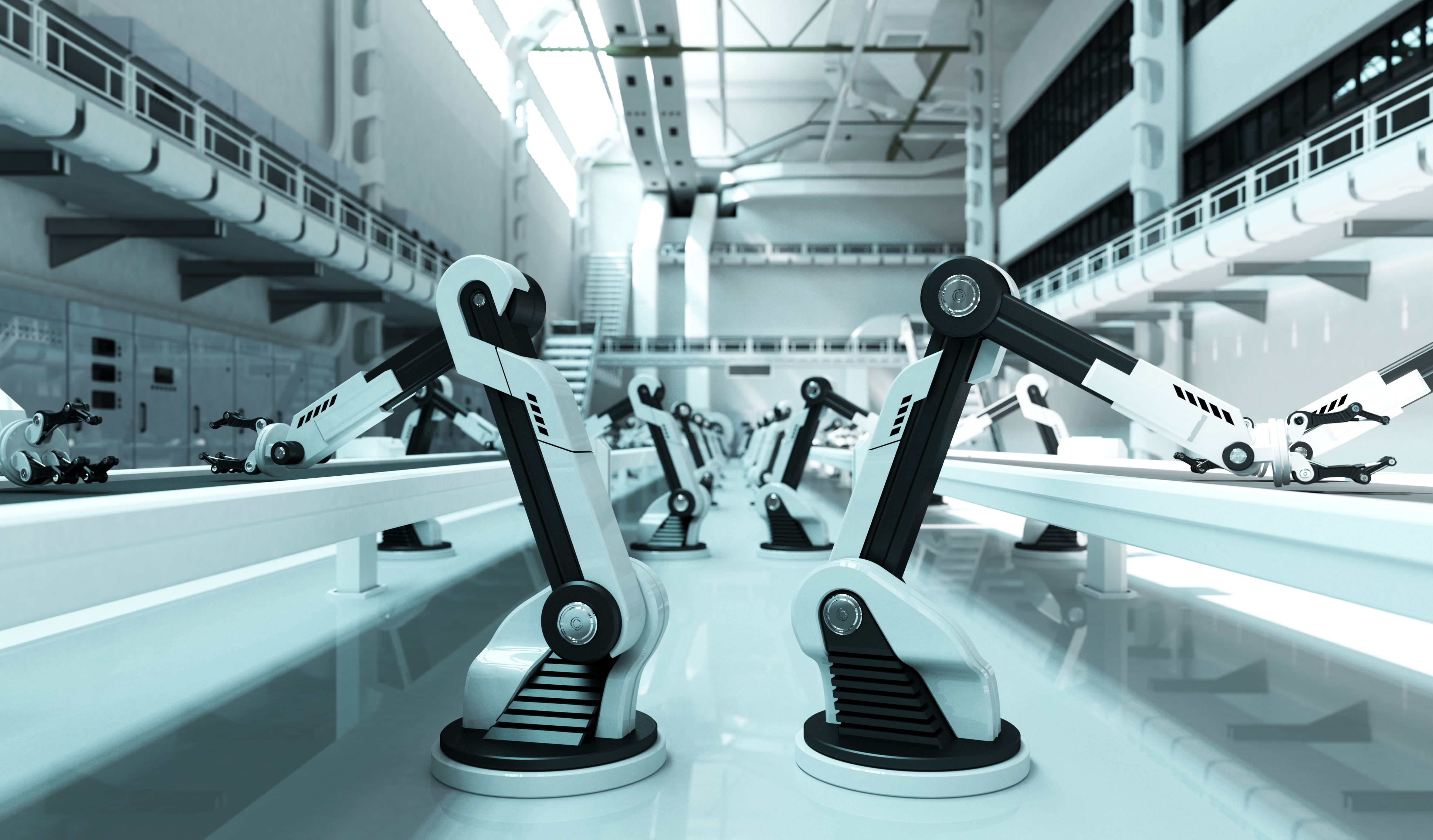 Maintenance Repair & Overhaul
The MRO industry will need to evolve significantly over the next 10 years to meet changing demand driven by growth, geographic shifts, fleet mix trends, and new technology. With additive manufacturing emerging as a method OEMs commonly use to produce specific components for new aircraft, the technology is also on the verge of revolutionizing MRO. In addition to spare parts being printed on demand, they can also be repaired with additive production methods. Both uses offer an attractive business case.
Source: Oliver Wyman, AvWeek MRO Network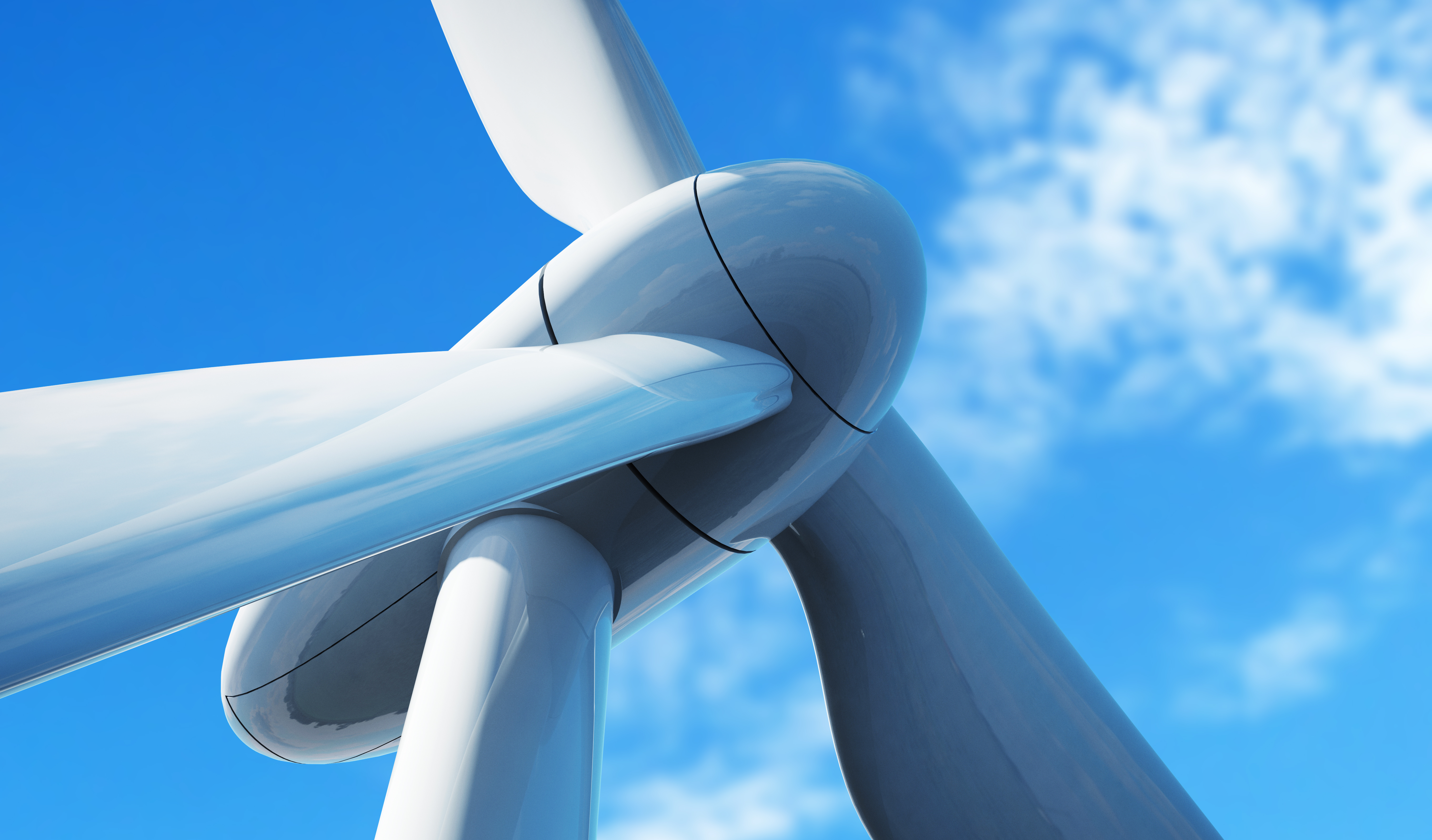 Future Opportunities
Norsk Titanium market analysis shows growth opportunities for RPD® production in multiple markets beyond aerospace. Norsk Titanium's patented RPD® process and parts have been NORSOK M-650 qualified. We have shipped finished parts to the offshore oil and gas industry and the seismic industry. Norsk Titanium is also exploring applications in the transportation industry. As municipalities levy green requirements on their light rail systems, rail car weights have become critical, and use of titanium is increasing in new designs.