The future of
manufacturing is
rapid plasma deposition®

Norsk Titanium Receives Follow-on Order from Hittech Increasing Monthly Production Rate to the Semiconductor Market
Norsk Titanium rapid plasma deposition® (RPD®) is a commercial aerospace OEM-qualified additive manufacturing process that delivers structural titanium parts with reduced lead time and cost. The future is now.
https://youtu.be/fkg_sp1kcH4
Norsk Titanium is the only high deposition rate additive manufacturing company that is:
FAA-approved and OEM-qualified for structural titanium parts manufacturing

Established to handle high-volume parts manufacturing on site or at your facility

Using process control and global configuration to enable machine-to-machine consistency
Rapid Plasma Deposition®
Titanium wire, argon gas, plasma arc, and process controls are at the heart of RPD®, resulting in Forged Strength at the Speed of Innovation®. Norsk Titanium provides treatment of materials, namely metals and metal ores by plasma arc additive layer manufacturing.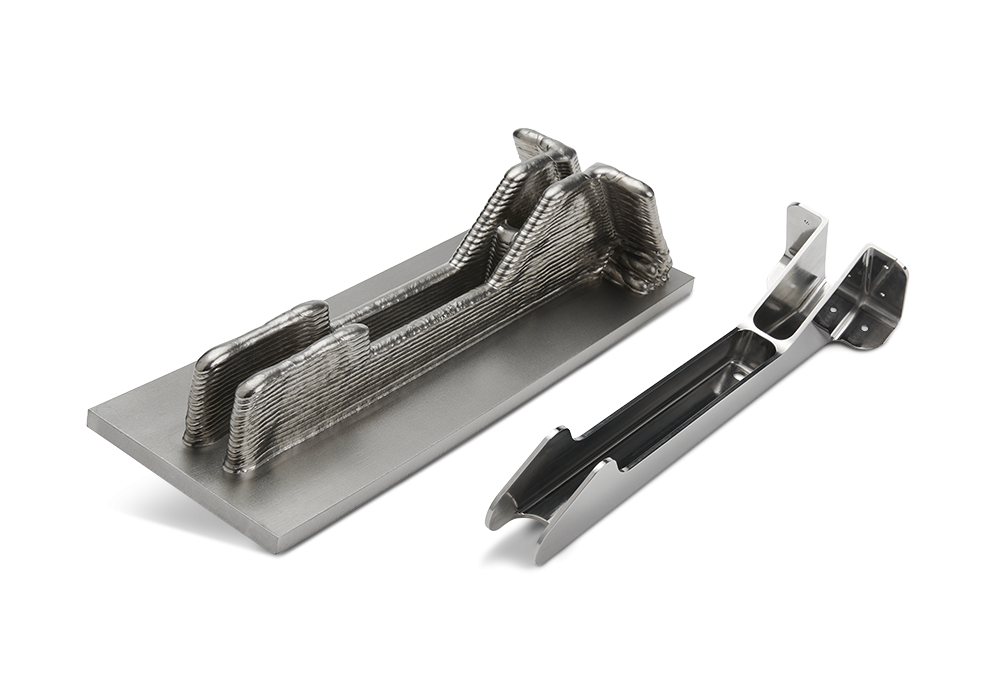 Norsk Titanium's proven production capabilities deliver lower cost, less machining, less material used, and reduced lead time. Our MERKE IV® machine is the world's fastest titanium printer in commercial production today. The MERKE IV® is 50–100 times faster than powder-based systems, while using 25%–50% less titanium than traditional forging.